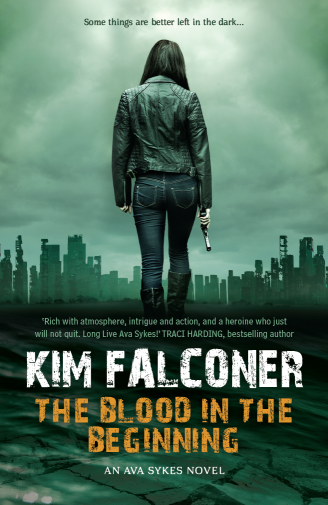 Ava Sykes wants to put the past behind her … but some things just won't die.

Genre: Urban Fantasy
Undergraduate by day, bouncer by night, Ava Sykes works hard to build her life in New LA, a city experiencing the Aftermath of a seismic disaster. Her prospects improve until she stumbles upon an evil no sane person would want to confront. Suddenly, her life, her city and everyone she cares about is in danger. Pushed to the edge, Ava taps a power she never knew she had . . . and uses it.
The Situation
Undergraduate by day, bouncer by night … That's me, Ava Sykes. I'm just trying to make my way in New LA, a city recovering in the 'Aftermath,' the time after the Big One. Think California earthquake on roids. I study hard, train in MMA, and teach kids self-defense. Sure, I have a rare immune disorder and a stolen identity, but who doesn't keep a few secrets these days?

"Rich in atmosphere, intrigue and action, and a heroine who just will not quit. Long Live Ava Sykes!"
DIARY
Dreams, ideas & musings . . .
The good news is, I've written another book; bad new, it threw me into massive grief. All part of the ups and downs of writing. [...]
Full Moon Times @23 Taurus November 14th, 2016 LA - Monday - 7:52 am NY - Monday - 10:52 am Lon - Monday - 3:52 [...]
I'm probably the last person to give out dating advice, but after a long rave with Cate last night, I gotta express. The upshot: Me: [...]