Recent Reviews of Book #1 Ava Sykes Novels
Ava Sykes wants to put the past behind her … but some things just won't die.
Undergraduate by day, bouncer by night, Ava Sykes is just trying to make her way in New LA, a city recovering in the 'Aftermath' the time after an earthquake tore the country apart. Ava studies hard, trains at the local dojo, and teaches kids self-defense. Sure, she has a rare blood disorder and a stolen identity, but who doesn't keep a few secrets these days? Life is tough, but when Ava takes a job at the trendy new club, Poseidon, her financial worries seem to be over.
Then the evil wakes up.
After stumbling into the VIP area of the club, where humans are on the menu, Ava is attacked in the street, and finds herself in the hospital, trying to put the pieces together. The bizarre hallucinations aren't helping, and neither is Dr. Miguel Rossi, the man who claims to know more about her origins than she does.
Shocked to the core at the discovery, Ava begins a search for her birth mother — and the truth — but with a copycat killer on her tail, the attractive and powerful Daniel Bane offering to protect her and a doctor bent on unraveling her mysterious 'condition', the facts are hard to pin down. Meanwhile, the 'otherness' in her blood makes her increasingly irresistible to all the wrong people.
Ava used to dream of knowing where she came from but faced with the truth, she'd give anything to forget.
Find The Blood in the Beginning at your local shop, Big W, Kmart or you favorite online store


"Ava Sykes, a martial artiste/undergrad med student grappling with mysterious supernatural forces, money and hot men in a surreal, post apocalyptic Los Angeles, is my all-time fave heroine and this is the coolest Urban Fantasy out there."
Behind the Scenes
A book is not just the creation of a single author. It comes from a collaboration of muses, writers, agents, publishers, editors, artists, designers, marketers, producers, technical advisers and most importantly, readers. Gratitude goes out to everyone who has contributed to the Ava Sykes novels.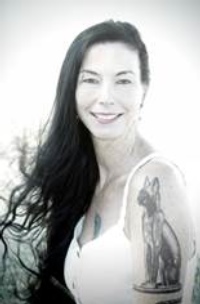 KIM FALCONER
Author
Kim Falconer is a bestselling author with nine published novels. Originally from California, she lives on the far eastern coast of Australia with a house full of kids and one extraordinary spotted cat. Learn more on her 11th House Blog, the Supernatural Underground and links below.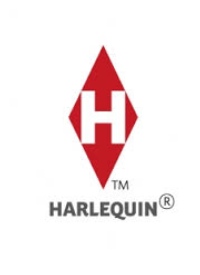 HARLEQUIN BOOKS AUSTRALIA
Publisher
Harlequin books are published in 31 languages in 111 international markets on six continents. Written by over 1,200 talented authors worldwide, they offer readers a broad range of reading from romance to bestseller fiction, from young adult novels to erotic literature, from nonfiction to fantasy, and more. Contact Harlequin Books Australia.
NICOLE RESCINITI
AGENT
Nicole has been listed by Publisher's Marketplace as a top dealmaker in the country, and named ACFW's 2012 Agent of the Year.
A member of AAR, ACFW, RWA, Mensa, she holds degrees in biology, psychology, and neuroscience. "I have the best job in the world. I read for a living and make author's dreams come true." Contact Nicole at the Seymour Agency.