$15.95

Read The Blood in the Beginning and can't get enough of Ava Sykes? You've fallen victim to her Mar charm and there's no question … you're SYKED!
Take a walk in Ava's boots and show the world how SYKED you really are!
150 GSM
100% Cotton
Fabric pre-shrunk to minimize shrinkage
Extra long body
Please check the size chart before you buy.
Available for Australian shoppers only. Please email the Ava Sykes team for details on how to purchase overseas, or if you have any other questions.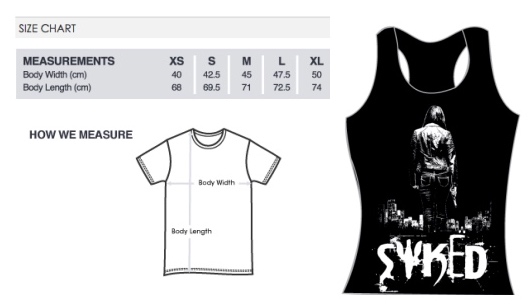 Save
Save
Save
Save
Save
Save